Paloma Gas Hot Water Range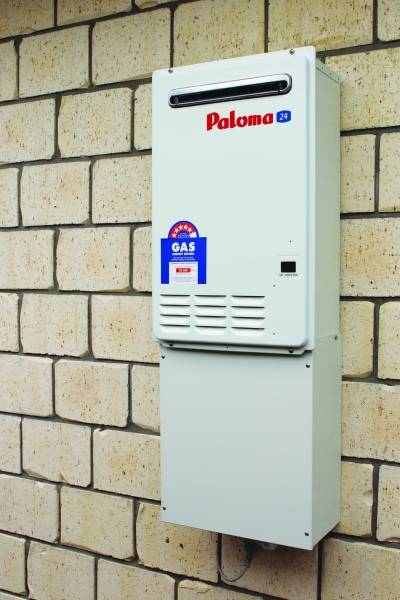 Today, Paloma brings that same Japanese expertise and advanced technology to the water and space heating markets. Cost effective and with greater energy efficiency, Paloma is the logical choice for hot continuous water on demand. Very strong branding and backing here in New Zealand, by Aber Holdings Hamilton.

Enjoy all the hot water you want, whenever you want it...and it is only heated when you need it!
Healthy water is important. Imagine using hot water that is fresh, not sat in a cylinder gathering all sorts of impediments, hot water that is pre-set to a safe temperature, that won't run out. The Paloma range of heaters provide all these.

Features:
Highest 6 Star Energy Efficiency Rating. Providing you with economical hot water.

Quality (Q) Function provides superior temperature control with minimal water temperature fluctuation.

Anti-Frost. Frost Protection system protects the water heater from damage by preventing ice forming in the waterways of the water heater in hte event of freezing conditions occurring (above -20deg C, including wind chill factor).

Built-in safety features including Flame Failure Device, Overheat Limit Switch, Water Pressure Relief Valves and Error Code Recall which all provide reassurance that the water heater will operate safely at all times.

Warranty. The water heater have a comprehensive 10 year pro-rata warranty on the heat exchanger and a 3 year parts and labour warranty when installed in a residential building. Terms and conditions apply.

Optional programmable Remote Controls allow you to precisely control the water temperature in your bathrooms, kitchen and laundry. This is the ultimate in convenience- you can enjoy the perfect temperature every time. (Pre-set temperatures available without controllers).

Optional Pipe Cover or Recess Kit to provide discreet installation, concealing pipework and the heater to maintain clean design lines on your property.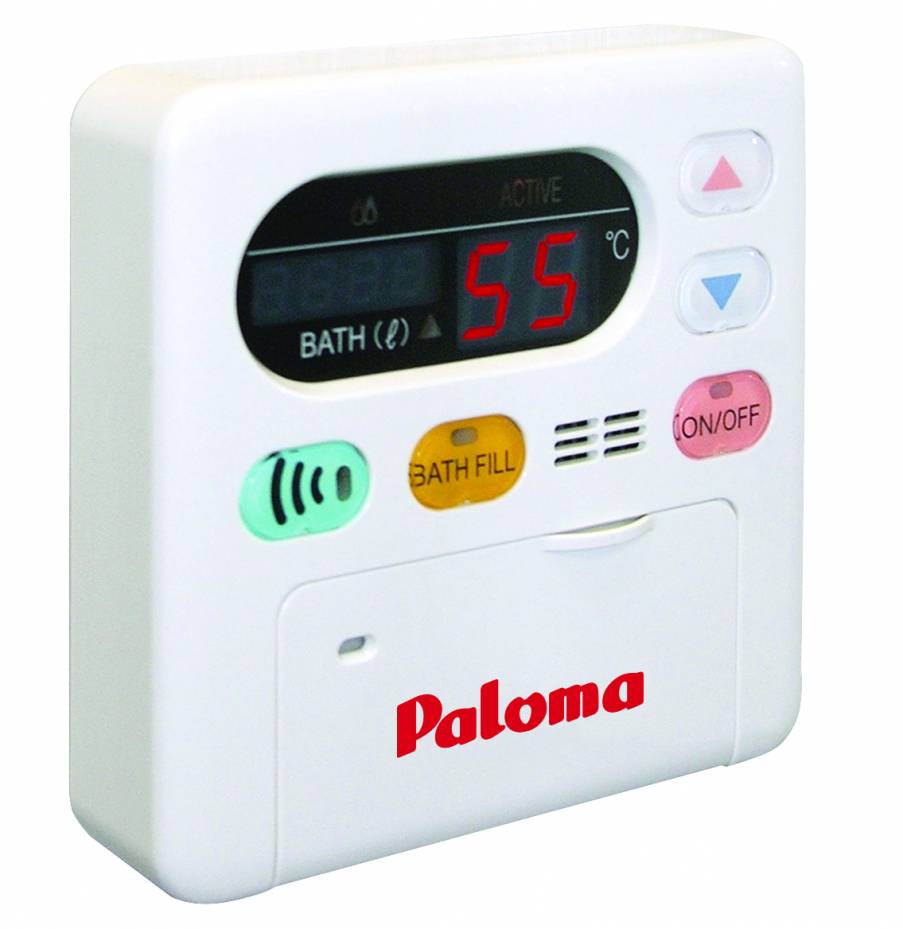 Sizes Available:
Paloma 16 Litre External/NG or LPG. Suitable for 1 bathroom.
Paloma 24 Litre External/NG or LPG. Suitable for 2 bathrooms.
Paloma 27 Litre External/NG or LPG. Suitable for 3 bathrooms.

"Tony and I wanted to let you know how happy we were with your installer. They were friendly, down to earth, and a pleasure to have doing our job. I found them very helpful and thoughtful. Would highly recommend them to anyone needing work done. Kind regards," Mr Peters of Te Atatu South, Auckland
Please call on 09 273 1515 for a Free Home Consultation and Quote.
The Deluxe Controller offers the additional benefits of a voice prompt feature and a bath-fill function stops the water flow, providing safety and peace of mind.Back...