SafeGas is a true one stop gas shop providing service from the start.
Discover your options before you decide.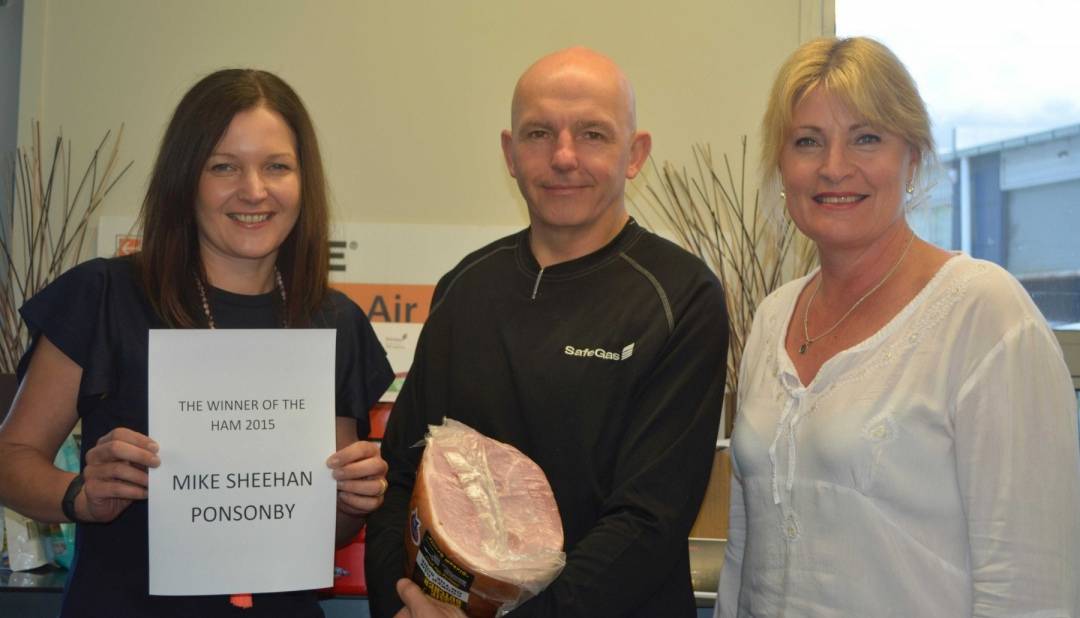 L-R: Nicki(Aber Indoor Category Manager), Dave(Director), Catherine(Customer Service Manager)
SafeGas has extensive experience in the gas industry. We are an Approved Gas connection facilitator with Vector.

SafeGas were secretly filmed and were awarded 10/10 by TV3's Target- so you can be sure we know what we're doing. Just give us a call or drop in and see us, we're happy to answer any questions you may have.

SafeGas can provide you with everything you need to get gas in your home. We are approved retailers, installers and warranty agents for major brands. We are approved connection partners of Vector, allowing us to connect your home to the gas network, or we can install LPG bottled gas systems and appliances in areas without reticulated gas.

Not only can SafeGas arrange everything you need for gas in your home, from connection to appliance supply, we give every customer a Lifetime Warranty on all work we carry out. This means if something isn't right as a result of our workmanship, we will fix it, no matter if it's 2 months old or 20 years old.

Visit our friendly team at our office to discuss connections, appliances, repairs, or if you have enquiries on how gas could benefit your home.

We are the No 1 installer of Bonaire Vulcan ducted central heating in New Zealand.
TV3 Target gave SafeGas 10/10
What Dave has to say...
Thank you for taking a moment to find out a little about me and the Journey..

I have always had an ability to make and mend things, for some reason I really enjoy the challenge and I love to help people. I was really lucky to be awarded a full apprenticeship with British Gas in the early eighties before privatization. The training facilities were the best in the world back then. I achieved Gas Service Engineer, a graduation certificate from City and Guilds of London Institute with two distinctions. I studied further and achieved Advanced Gas Utilization.

From there I gained experience with British Gas, 1990 off to Jersey Gas as a senior technical role. Jersey was a great diverse learning experience. In 1997 we came to Auckland.

I knuckled down and was fully qualified as a certifying Gas fitter within 6 months obtaining close to 90% in the exam. I bought a van and started trading. I got some good commercial contracts early on based on the improvements I implemented to their appliances.

SafeGas commitment, knowledge and experience have brought us here. We are far from perfect, but we are upstanding and we like to say we know our product better than most. An early surprise was the TV3 Target programme. It was so good to be awarded 10/10, a nice reward for the hard work put in and the shared dedication of the team.

I love it here in New Zealand, most of the time anyway! I am still sharing the load on the tools and in sales with a great team administering in my wake. Perfect!

SafeGas. I am proud to be a part of such a great team. I am really grateful to be doing this.