Gas Servicing Throughout Auckland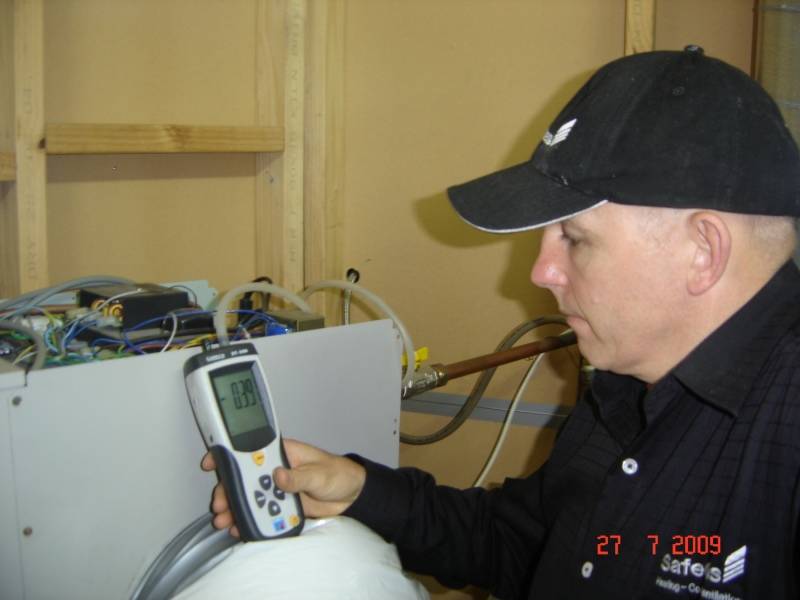 Many Kiwis neglect their gas appliance until it breaks. This is usually noticed in April when the temperatures drop! SafeGas get so overwhelmed with requests we have taken the following pro-active steps!

SafeGas repair gas appliances in the busy winter periods, but we defer the service maintenance work until summer. 2015 we emailed 1084 of our heating and hot water clients, just a friendly reminder. We are well priced but you should have no concerns about our competency. SafeGas techs are trained by the manufacturer and we also have a training area within SafeGas to hone our technical skills on the relevant products.

SafeGas prepare your appliance so it is ready for the following winter, this ensures your machine is ready to go and provides confidence that your appliances will operate in a safe and efficient manner. Contact our team 09 273 1515 to book a fully qualified technician.

With our ongoing Gold customer care program annual service, we will automatically send you a friendly reminder.

With years of experience, our in-house specialised technicians are able to service your equipment quickly and effectively. We are also committed to continual training and study to ensure we are always up to date with gas appliances.
We service and repair the following brands:
Gas Central Heating:
Bonaire, Vulcan, Rinnai IHeat
Lennox, Kent (brand dinscontinued in NZ but can still be serviced)
Gas Hot Water:
Paloma, Rinnai, Vulcan Freeloader, Rheem.
Gas Fire:
Escea
Rinnai, Regency.
Gas Hob:
Parmco, Fisher & Paykel, Bosch, Smeg.
Gas Space Heaters:
Rinnai, Paloma.
"Hiya Folks, Just a quick note to say a thank you to the team for the service today. SafeGas have once again done a sterling job in looking after us. Your technician was at his charming best and all these years since we first became a SafeGas customer I continue to recommend you and would never think of going anywhere else. Service and expertise with a smile!"
Mrs Clarke of One Tree Hill, Auckland
Call 09 273 1515 to book your gas Warrant of Fitness.
Enquire